Upcoming Presentations and Workshops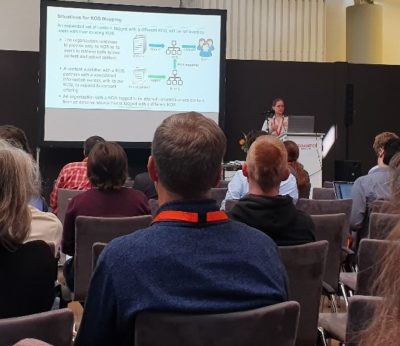 "Boost your Customer Experience in AEM with Auto Tagging" PoolParty webinar
Date:  Tuesday, May 25, 2021, 12:00 – 1:00 pm EDT.
Description: Co-presented with Maura Moran, Senior Content Consultant at Mekon, in this webinar, you will learn how Mekon's Semantic Booster integrates Adobe Experience Manager (AEM) with the PoolParty Semantic Suite. This allows users to take advantage of PoolParty's sophisticated taxonomy management and text-mining capabilities to auto-tag websites in AEM.
Free registration.
"Psst … What's an Ontology?" SLA Annual Conference
Date: August 11-13, 2021 (exact day to be determined)
Description: This continuing education session will provide an introduction to ontologies, their design, and uses.
Taxonomy and Metadata Design
Two-day series (4 hours/day) interactive online/virtual workshop
Organizer: Technology Transfer
Format: Zoom with interaction
Dates: Monday – Tuesday, October 11 – 12, 2021, 8:00 am – 12:00 pm ET (14:00 – 18:00 CET) each day (with breaks)
Description and outline
---
Book Sale and Signing Events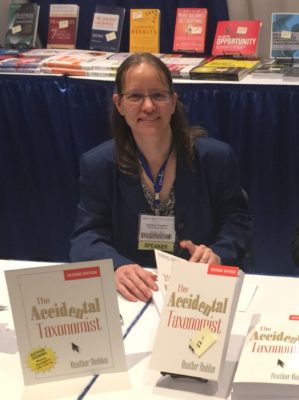 Heather Hedden signs copies of The Accidental Taxonomist, 2nd edition, offered for sale at a conference discount at many of the conferences at which she speaks. Book discounts are also sometimes offered for online orders associated with virtual conferences.
Check back in fall 2021 for information on future live conference appearances.