Upcoming Presentations and Workshops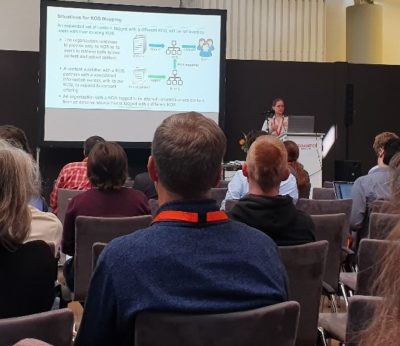 "Introduction to Taxonomies for Technical Writers"
Organized by: BrightTALK and the Content Wrangler
Date: Wednesday, July 15, 2020, 1:00-2:00 pm EDT
Description: As digital content grows, so do the challenges in findability, whether for specific documents/content items or for useful information/data. Printed content has relied on indexes, whereas digital content has relied on search engines, but search engines alone tends to be inadequate for the specific needs of enterprise or specialized content repository search and discovery needs. Tags, categories, keywords, or taxonomies can significantly improve search results, related content discovery, and the user experience involved. While many content management tools support some form of taxonomies, designing and creating taxonomies is left to users. Taxonomies are controlled and structured sets of terms, including those referred to as tags or categories. This webinar explains the differences between tags and categories and between different kinds of taxonomies, especially hierarchical and faceted and when each is most suitable for different contexts. The structure and the terms of a taxonomy need to be customized for both the users and for the content.
"Taxonomy 101 Workshop"
Organized by: Taxonomy Boot Camp
Date: Monday, November 16, 10:15am – 12:00pm
Location: JW Marriott, Washington, DC
Description: This introductory taxonomy tutorial covers key concepts to get you up to speed for the rest of the conference or to help prepare you to take on a role in a taxonomy project. Topics include comparisons and suitable applications of different types taxonomies/controlled vocabularies (hierarchical, faceted, and thesauri), standards as applied to taxonomies, the relationship of taxonomies to metadata, best practices for developing terms and their relationships, and taxonomy management software.
This is not a pre-conference workshop, but is rather part of the regular program available with regular registration.

---
Book Sale and Signing Events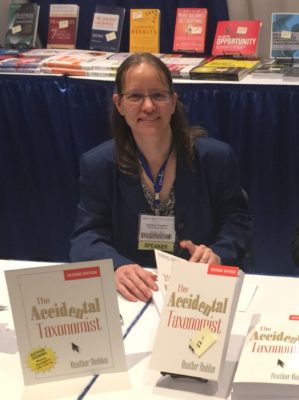 Heather Hedden signs copies of The Accidental Taxonomist, 2nd edition, offered for sale at a conference discount at many of the conferences at which she speaks.
Check back later for information on live conference appearances.